THE MAGIC CIRCLE OF TEN
TEENS · KIDS· TOP 50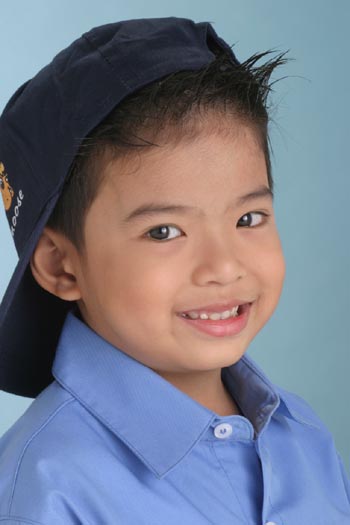 Nash Aguas
Full Name: Nash Aguas
Nick Name: Nash
Birth Date: October 10 1998
Age: 5


He is very competitive. Paranoid and afraid to lose. A veteran of contests, considering that he was a Batang F4 finalist. Knows what he wants. One time, he was misbehaving and the staff told him that he will be out if he doesn't follow the rules. He said "Huwag nyo akong subukan!" which made the staffs laugh instead of being serious. Nash's father is a software consultant.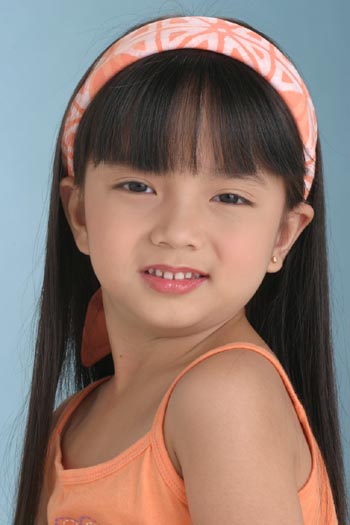 KC Aboloc
Full Name: Khaycee Aboloc
Nick Name: KC
Birth Date: April 9 1999
Age: 5


The youngest questor at five-years old, born on April 19, 1999. Speaks clearly ala Korina Sanchez. Khaycee's father is a manager of a Jollibee branch. She has an answer to every question asked to her. Studying at La Consolacion Manila in kindergarten. According to Khaycee, she joined Star Circle Quest because she wants to appear and be seen on TV.


Basty Alcanses
Full Name: Sebastian Alcanses
Nick Name: Basty
Birth Date: November 9 1998
Age:5


At five, Basty is already a pro at performing. He is a veteran of That's My Boy, the Sta. Lucia Little Stars contest and even guested in an episode in MMK. "Super kulit" as mostly defined by his family and friends. Very bibo and confident. Mature for his age. Told his mom who was very nervous during an elimination: "Ba't ka kakabahan, di ako ma-a-out!" This dancing and singing prep at St. Patrick's school says, he joined SCQ to develop and show his talents.


Celine Lim
Full Name: Celine Lim
Nick Name: Celine
Birth Date: January 10 1999
Age: 5


Both Celine's parents are contractors. The young Carmina Villaroel, very frank and speaks her mind like an adult. She already wants the quest to end because she wants to buy a Game Boy using he 1 Million Pesos prize. Celine honestly says that she had a crush in all the boys in their group and to her kuya Joross. The five-year old idolizes Judy Ann Santos, Piolo Pascual and Britney Spears. She got her start early, emrging first runner-up in the Munting Mutya ng Tay Tay and Little Stars contests.


Aaron Hunatas
Full Name: Aaron Jay Hunatas
Nick Name: Aaron
Birth Date: December 28 1998
Age:5


At his young age, he had already joined singing contests. He looks very cuddly, hence, he is the mascot of the group. Can talk your ears off stories there are times when he doesn't want to talk to you, but when he sees you are hurt he will make "bawi" and make you "lambing". The judges said he has a face and a personality that makes him perfect for comedic role, he says funny man Bayani Agbayani is one of his idols. He loves singing and dancing which pushes him to join this quest.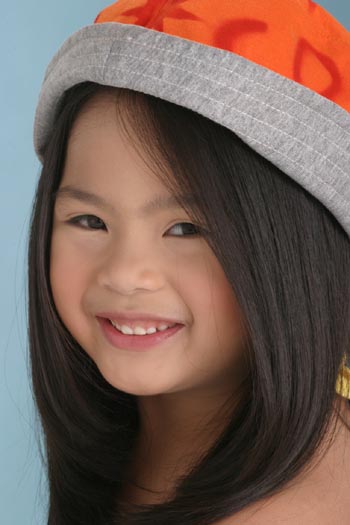 Mikylla Ramirez
Full Name: Mikylla Louise Ramirez
Nick Name: Miky
Birth Date: August 27 1998
Age: 5


Her name Mikylla was named after her mother (housewife) Lovella and father (dentist) Micheal. She is a Juday-look a like. Mikylla's mom says that even when Mikylla was still a baby, she already knew how to project for the camera. This little girl also blew the judges away with her talent for dancing. But guess what her other talent is besides acting, dancing and modelling? Eating, even came first on her list.


CJ Navato
Full Name: Christian Jose Navato
Nick Name: CJ
Birth Date: September 13 1996 Age:7

The little Richard Gomez. Christian Jose is almost handsome at his young age with his dimples on both sides of his cheeks. His father is an electrician and his mother is a housewife. At first, CJ was a bit hesitant, shy and tended to hide inside his shell. But eventually he showed that he is really serious about acting. He works hard during training and has a talent for crying while laughing at the same time. He doesn't like dancing because he thinks it's not manly. He loves the rough and tumble world of action, which is why his idols includes Robin Padilla and Bong Revilla.


Alex Ramos
Full Name: Maria Alexis Ramos
Nick Name: Alex
Birth Date: February 27 1996
Age: 8


The pinay beauty, Alex acts the Ate of the group, reminding his co-kid questors to behave always. Pretty Alex brings to mind namesake, actress Alex de Rossi, with the straight hair and bright-eyed expression. She is the proverbial beauty and brains, from aside from dancing and singing, she also joined a Quiz Bee contest once in her school St. Scholastica's Academy in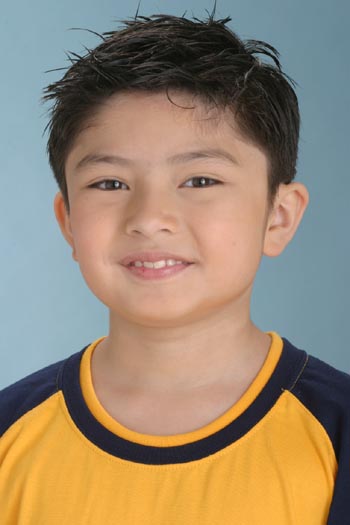 Jodell Stasic
Full Name: Jodell Stasic
Nick Name: Jodell
Birth Date: June 16 1995
Age:8


Jodell is a son of an american citizen who is a managing director, but his mother is purely filipina. He is the kuya of the group, behaves and participate well in activities. The most cautious and careful of the Magic Circle of 10 kid questors but is often the one who cries first.


Sharlene San Pedro
Full Name: Sharlene San Pedro
Nick Name: Nyanyi
Birth Date: April 15 1998
Age: 5


Sharlene's father is a businessman. The drama princess as considered in the group. Can easily cry on command. Her most unforgettable experience was when she fell into a canal on her way to a store. Nyanyi (mostly called by her friends and family) is a kindergarten student at Sto. Cristo Elementary School in their hometown of Pulilan, Bulacan. She says she want to be like the mega star Sharon Cuneta and the pop star Sarah Geronimo someday.