Who will be the first
Star Circle Quest Grand Questor?


Who among the Magic Circle of 5 Kid Questors Aaron, Sharlene, CJ, Mikylla & Nash, and Teen Questors Sandara, Hero, Melissa, Joross & Roxanne, will be the the Star Circle Quest Grand Questor? Your Votes count. So, continue voting for your favorite Star Circle Quest kids and teens to the last week of the show simply by texting and calling. Watch out for the Star Circle Quest Grand Finals on June 05 at Araneta Coliseum at 5:00 PM - "Live" at ABS-CBN Ch. 2. (Admission is Free)





SCQ Dance Videoke Album
The Star Circle Quest Dance Videoke Album is now available at your favorite major record outlets. Featuring videoke dance numbers by the Magic Circle of 5 Kids and Teens with hit dance songs and the SCQ theme song sung by Marinel Santos & Sheryn Regis. Get Reservation seats on the SCQ Grand Finals in Araneta Coliseum on June 05, once you bought one SCQ Dance Videoke Album.



The Power of 5
Missed them? They are back! The teen questors who failed to make it to the Magic Circle of 5, Raphael, Joseph, Michelle, Errol & Neri is now a group named as the Power of 5. So, they're not "out". Together with the Magic Circle of 5, catch the Power of 5 on "ASAP Fanatic" every Sundays after "ASAP Mania".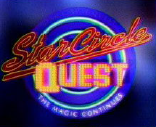 Star Circle Quest Season 2
The Quest is not over. The Magic continues still on Star Circle Quest. Who will be the next batch of Magic Circle Questors from different lands of the Philippines? Soon on the Star Circle Quest Nationwide. Auditions will start on the month of July for provinces that will be announced. Catch details on Star Circle Quest on it's last week & ABS-CBN. Because the magic continues on the biggest reality based talent search on Philippine TV, Star Circle Quest.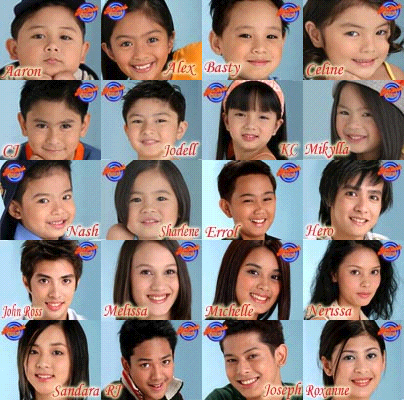 SCQ Mobile Downloadables
Download wallpapers of your favorite Star Circle Questor and Star Circle Quest screen savers through your Cellphones. For Logos: Type LOGO <keyword&gt. For Picture Messages: Type PIC <keyword&gt. For LCARDS: Type LCARD <keyword&gt. For PCARDS: Type PCARD <keyword&gt. For MMS Wallpapers: Type CP <keyword&gt or type MMS. Send the following to 2366. Keywords are as follows: SCQKidsAaron, SCQKidsAlex, SCQKidsBasty, SCQKidsCeline, SCQKidsCJ, SCQKidsJodell, SCQKidsKC, SCQKidsMikylla, SCQKidsNash, SCQKidsSharlene, SCQLogo, SCQTeensErrol, SCQTeensHero, SCQTeensJoros, SCQTeensMel, SCQTeensMitch, SCQTeensNeri, SCQTeensRj, SCQTeensSandy, SCQTeensSef, SCQTeensXanne. You can also visit wap.pinoycentral.com on your phone. For Animated Screensavers: Type ATONE &gtkeyword&gt and send to 2366. Only available for N7650, N3650, N6600, N3660, SEP800, SEP900. Screensaver has accompanying music.



Update of Upcoming Schedules & Events:

June 05, 2004 / 5:00 PM (Saturday) Live @ Araneta Coliseum
- Grand Finals Night ~ Announcement of the Grand Questor (Grand Prize Winner)

Every Sundays / 2:00 PM (Sundays) Live @ ABS-CBN
- ASAP Fanatic ~ Revolutionary Fans Day on TV with the Magic Circle of 5 and the Power of 5

(Catch a lot of details on ABS-CBN)

Log on to the SCQ Official Website (Now Available) - http://scquest.abs-cbn.com
Welcome to the Star Circle Quest Web Zone
Absolutely, this site is most especially for the Star Circle Quest fanatics, maniacs, addicts, whatever it can be called, as long as an avid supporter. View the kid & teen questors' (Magic Circle of 10) profile and get to know them more. If you missed last week's quest, review the quest's happenings here. What's up with the show and the questors? Get to see the latest buzz about your favorite questors. Plus a lot of photos exclusively from Star Circle Quest. Enjoy the site for free. Comments, reactions or suggestions? Write to ME.
Disclaimer

This site is not related directly or any way to the subject or to the producing network itself and only intends to serve as a venue for ABS-CBN's Star Circle Quest fans to share views and express their fanaticism for the show. However, this site is considered to be a Star Circle Quest web zone.